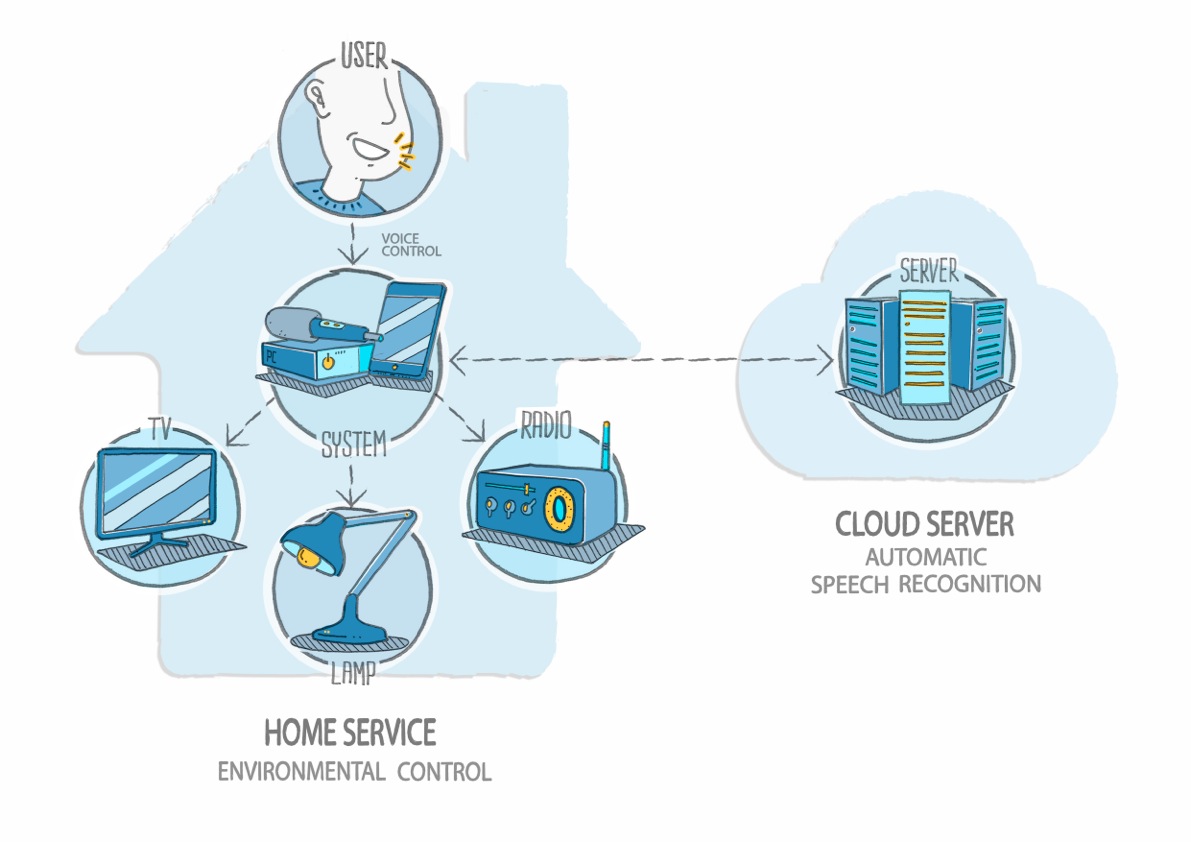 The homeService project is one of the main applications of NST.
HomeService aims to take the state-of-the-art speech recognition developed by the NST research team and put it to use in people's homes. For elderly people or people with disabilities who can't or choose not to use conventional means of interacting with technology (such as a keyboard or a computer mouse), speech can be an excellent alternative.
What would it be like being able to talk to your television, command your lights and doing web browsing using only your voice? A homeService system can help its users achieve a higher degree of independence and thereby increase their quality of life.
Resources