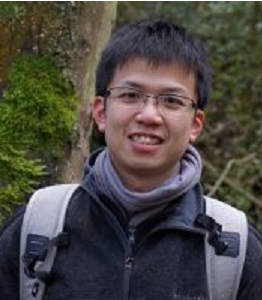 Raymond W. M. Ng
Past Members, Researchers, Visitors
I am currently a research associate with the University of Sheffield. My current research focus is spoken language translation, and I am also involved in research related to speaker and language recognition.
Research:
–       Spoken language translation
Spoken language translation (SLT) combines automatic speech recognition (ASR) and machine translation (MT). State-of-the-art SLT systems normally require careful tuning of the parameters of both the ASR and the MT components. To achieve reasonable performance the ASR components are normally required to demonstrate robust performance (with low word error rates, WER), upon which a pipeline approach is adopted to link the ASR and the MT components. In more practical scenarios, an SLT system has to deal with more varied inputs. In a situation with mismatched input or domain, the automatic transcript may have much higher WERs. At this point little is known on what types of errors in high WER scenarios cause specific degradation in MT performance. This research focuses on improving the SLT system performance by means of system integration. By modelling the information flow between the ASR and the MT components, the ASR output can be filtered and/or adapted to alleviate the conditions of model mismatch. MT system can also be tuned to the filtered, coupling output.
Publications
2019
A Cross-Corpus Study on Speech Emotion Recognition.

In:

IEEE Automatic Speech Recognition and Understanding Workshop, ASRU 2019, Singapore, December 14-18, 2019,

pp. 304–311,

IEEE,

2019

.
:
2018
Lightly supervised alignment of subtitles on multi-genre broadcasts.

In:

Multim. Tools Appl.,

vol. 77,

no. 23,

pp. 30533–30550,

2018

.
:
2017
Unsupervised crosslingual adaptation of tokenisers for spoken language recognition.

In:

Comput. Speech Lang.,

vol. 46,

pp. 327–342,

2017

.
:
Exploring the use of acoustic embeddings in neural machine translation.

In:

2017 IEEE Automatic Speech Recognition and Understanding Workshop, ASRU 2017, Okinawa, Japan, December 16-20, 2017,

pp. 450–457,

IEEE,

2017

.
:
Semi-Supervised Adaptation of RNNLMs by Fine-Tuning with Domain-Specific Auxiliary Features.

In:

Lacerda, Francisco (Ed.):

Interspeech 2017, 18th Annual Conference of the International Speech Communication Association, Stockholm, Sweden, August 20-24, 2017,

pp. 2715–2719,

ISCA,

2017

.
:
Analysing acoustic model changes for active learning in automatic speech recognition.

In:

International Conference on Systems, Signals and Image Processing, IWSSIP 2017, Poznań, Poland, May 22-24, 2017,

pp. 1–5,

IEEE,

2017

.
:
Shefce: A Cantonese-English bilingual speech corpus for pronunciation assessment.

In:

2017 IEEE International Conference on Acoustics, Speech and Signal Processing, ICASSP 2017, New Orleans, LA, USA, March 5-9, 2017,

pp. 5825–5829,

IEEE,

2017

.
:
2016
Groupwise learning for ASR k-best list reranking in spoken langauge translation

.

In:

2016 IEEE International Conference on Acoustics, Speech and Signal Processing (ICASSP),

2016

.
:
Groupwise learning for ASR k-best list reranking in spoken language translation.

In:

2016 IEEE International Conference on Acoustics, Speech and Signal Processing, ICASSP 2016, Shanghai, China, March 20-25, 2016,

pp. 6120–6124,

IEEE,

2016

.
:
webASR 2 - Improved Cloud Based Speech Technology.

In:

Morgan, Nelson (Ed.):

Interspeech 2016, 17th Annual Conference of the International Speech Communication Association, San Francisco, CA, USA, September 8-12, 2016,

pp. 1613–1617,

ISCA,

2016

.
:
Automatic Genre and Show Identification of Broadcast Media.

In:

Morgan, Nelson (Ed.):

Interspeech 2016, 17th Annual Conference of the International Speech Communication Association, San Francisco, CA, USA, September 8-12, 2016,

pp. 2115–2119,

ISCA,

2016

.
:
Combining Weak Tokenisers for Phonotactic Language Recognition in a Resource-Constrained Setting.

In:

Morgan, Nelson (Ed.):

Interspeech 2016, 17th Annual Conference of the International Speech Communication Association, San Francisco, CA, USA, September 8-12, 2016,

pp. 2939–2943,

ISCA,

2016

.
:
The Sheffield language recognition system in NIST LRE 2015.

In:

Rodríguez-Fuentes, Luis Javier; Lleida, Eduardo (Ed.):

Odyssey 2016: The Speaker and Language Recognition Workshop, Bilbao, Spain, June 21-24, 2016,

pp. 181–187,

ISCA,

2016

.
:
2015
Investigating continuous space language models for machine translation quality estimation

.

In:

2015 Conference on Empirical Methods in Natural Language Processing (EMNLP),

2015

.
:
Latent Dirichlet Allocation based organisation of broadcast media archives for deep neural network adaptation.

In:

2015 IEEE Workshop on Automatic Speech Recognition and Understanding, ASRU 2015, Scottsdale, AZ, USA, December 13-17, 2015,

pp. 130–136,

IEEE,

2015

.
:
The 2015 sheffield system for transcription of Multi-Genre Broadcast media.

In:

2015 IEEE Workshop on Automatic Speech Recognition and Understanding, ASRU 2015, Scottsdale, AZ, USA, December 13-17, 2015,

pp. 624–631,

IEEE,

2015

.
:
The 2015 sheffield system for longitudinal diarisation of broadcast media.

In:

2015 IEEE Workshop on Automatic Speech Recognition and Understanding, ASRU 2015, Scottsdale, AZ, USA, December 13-17, 2015,

pp. 632–638,

IEEE,

2015

.
:
Quality estimation for asr k-best list rescoring in spoken language translation.

In:

2015 IEEE International Conference on Acoustics, Speech and Signal Processing, ICASSP 2015, South Brisbane, Queensland, Australia, April 19-24, 2015,

pp. 5226–5230,

IEEE,

2015

.
:
A study on the stability and effectiveness of features in quality estimation for spoken language translation.

In:

INTERSPEECH 2015, 16th Annual Conference of the International Speech Communication Association, Dresden, Germany, September 6-10, 2015,

pp. 2257–2261,

ISCA,

2015

.
:
Annotating meta-discourse in academic lectures from different disciplines.

In:

Steidl, Stefan; Batliner, Anton; Jokisch, Oliver (Ed.):

ISCA International Workshop on Speech and Language Technology in Education, SLaTE 2015, Leipzig, Germany, September 4-5, 2015,

pp. 161–166,

ISCA,

2015

.
:
2014
The USFD SLT system for IWSLT 2014.

In:

Federico, Marcello; Stüker, Sebastian; Yvon, François (Ed.):

Proceedings of the 11th International Workshop on Spoken Language Translation: Evaluation Campaign@IWSLT 2014, Lake Tahoe, CA, USA, December 4-5, 2014,

2014

.
:
2013
Adaptation of lecture speech recognition system with machine translation output.

In:

IEEE International Conference on Acoustics, Speech and Signal Processing, ICASSP 2013, Vancouver, BC, Canada, May 26-31, 2013,

pp. 8401–8405,

IEEE,

2013

.
: